Why You'll Love These Compression Gloves
Get a hug for your hand! These Hand Therapist designed gloves relieve pain by applying gentle pressure to affected joints. The soft cotton-stretch fabric ensures maximum comfort while allowing for a full range of motion. Suitable for Arthritis, RSI, Trigger Finger & More.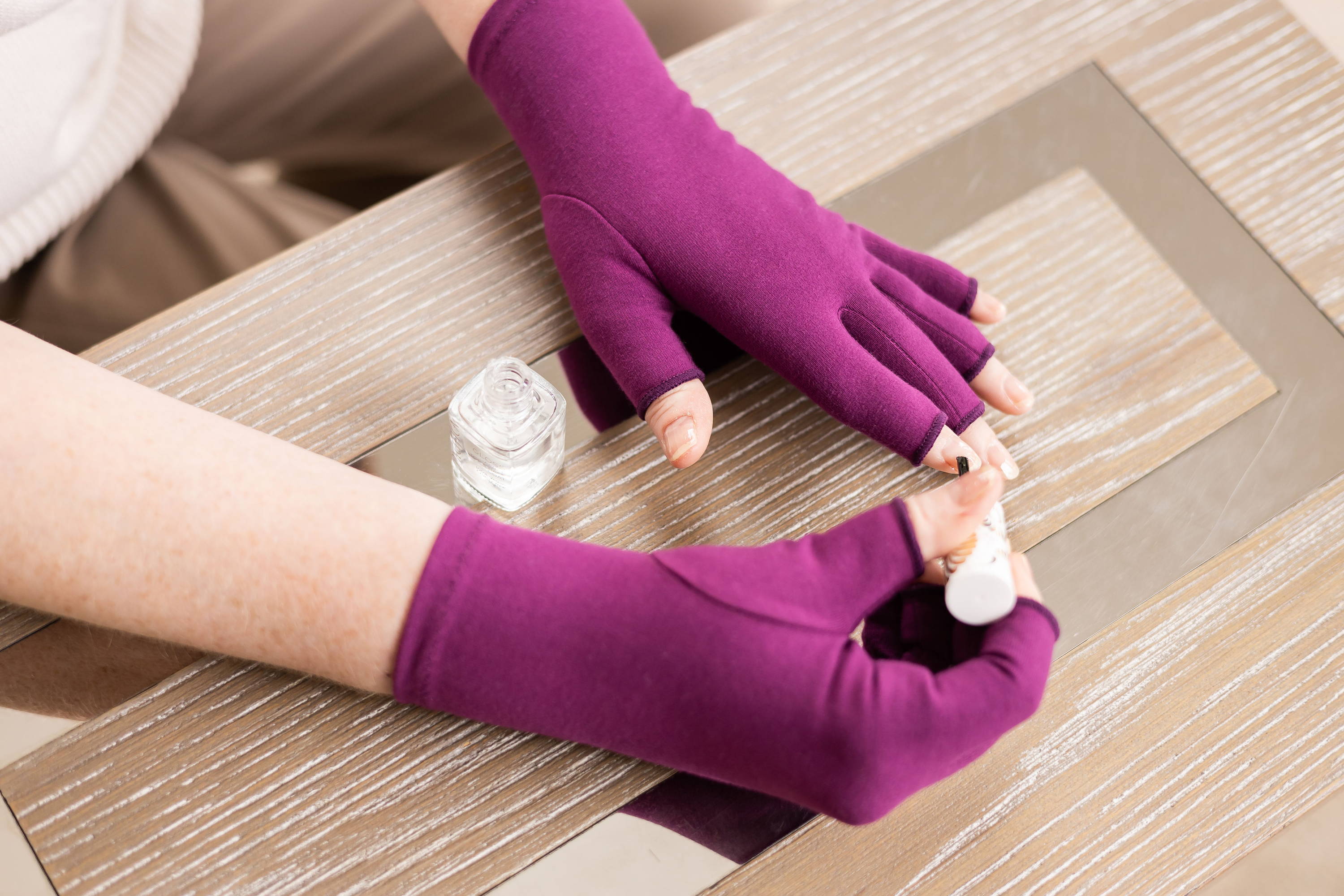 Available in a range of gorgeous colors to match your clothes, mood and style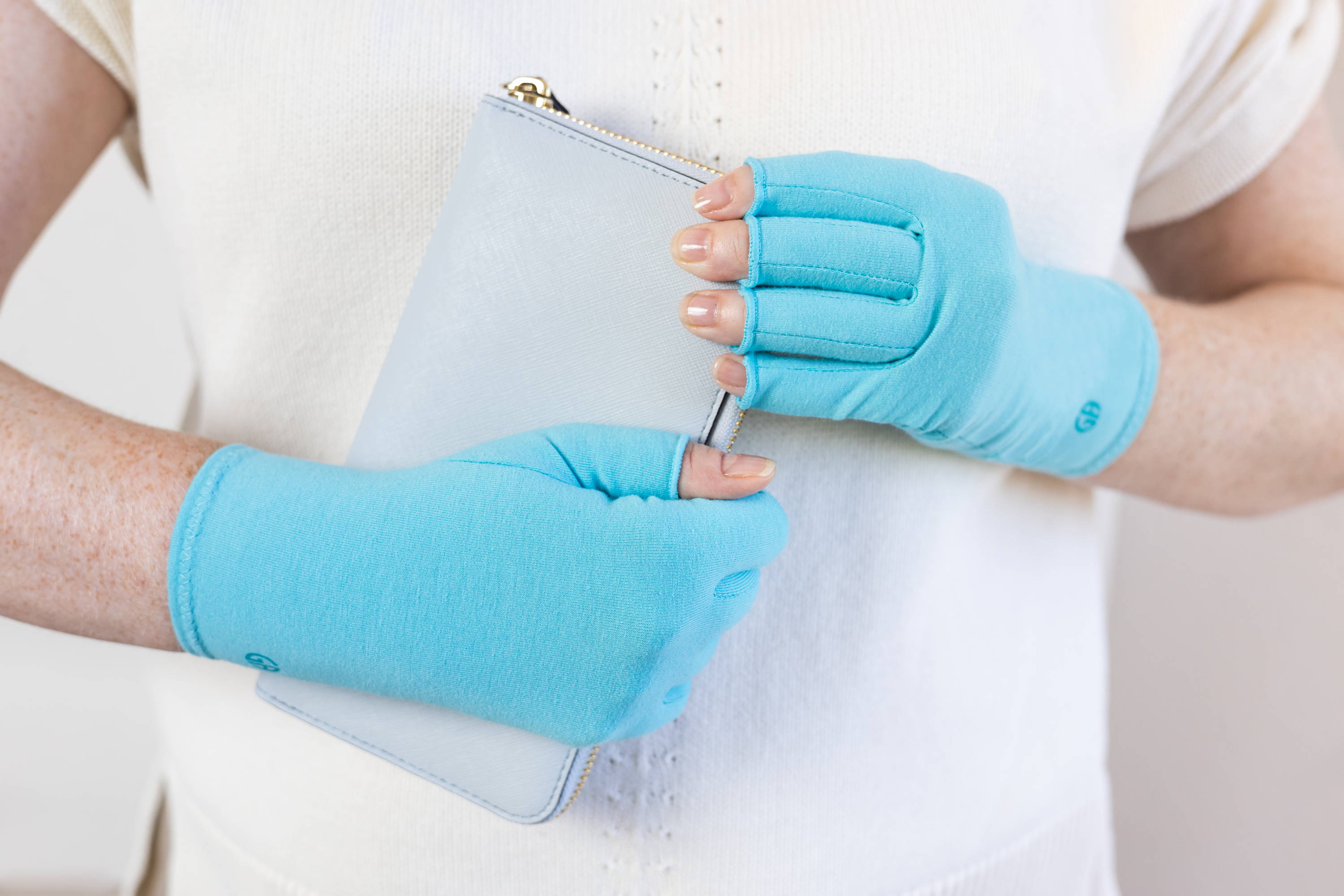 Reduce hand pain and swelling, with gentle compression. 96% of our customers agree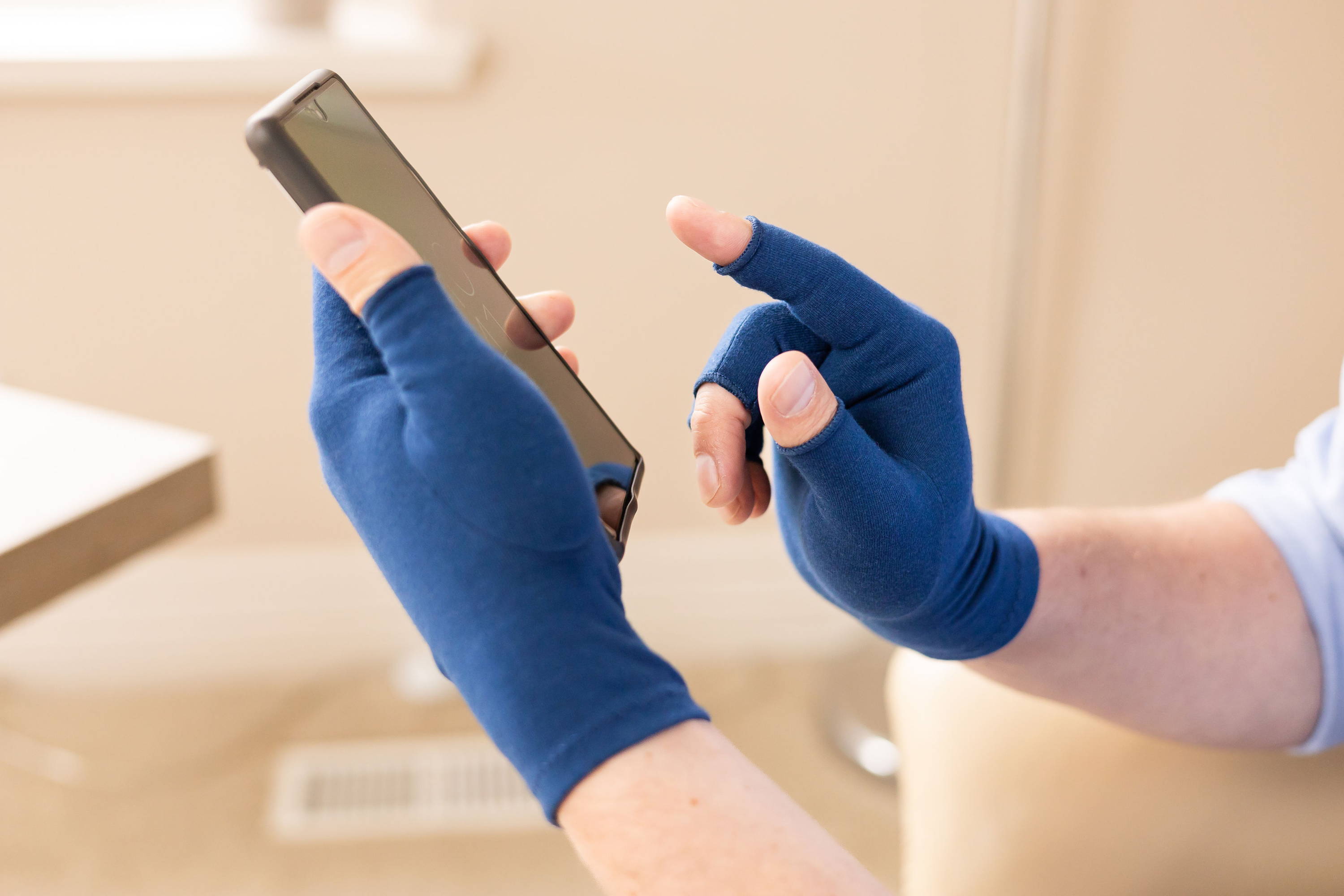 Soft breathable cotton-stretch fabric for all-day comfort and support
Frequently asked questions
What do Compression Gloves do?
Compression Gloves relieve hand pain and swelling. The gentle compression reduces inflammation, confuses pain signals and supports delicate finger joints - so you can keep doing the things you love!
Measure around your knuckles to find your Compression Glove size, and take a look at the Size Chart. You can find more tips on sizing on the Find Your Fit page.
Can I wear Compression Gloves in bed?
Yes! Many Grace & Able customers wear their Compression Gloves while they sleep. This helps to relieve nighttime pain, and reduce morning finger stiffness. We recommend sizing up if you are wearing Compression Gloves overnight.